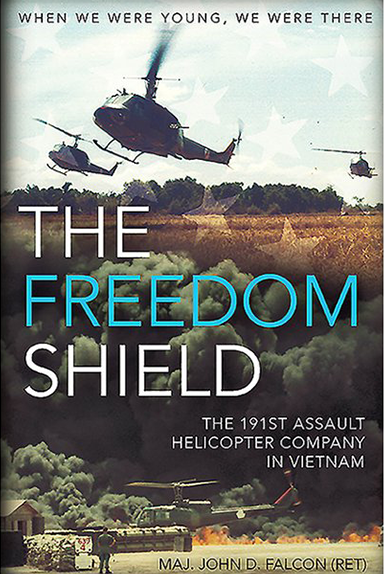 By Maj. John D. Falcon (Ret)
The Freedom Shield
Sale price
$23.00
Regular price
$34.95
By Maj. John D. Falcon (RET)
Published April 2020
Hardcover, 384 pp.

The Freedom Shield brings together stories of veterans of the 191st Assault Helicopter Company, tasked with carrying troops into battle, attacking enemy positions and evacuating the wounded in their UH-1 Iroquois "Huey" helicopters. The unit was assembled from a hodgepodge selection of hand-me-down aircraft, used equipment and overlooked personnel — its appearance belied the invaluable work the crews of the 191st would undertake during the Vietnam War. This narrative of the Company, told through collected stories of veterans, defines a breed of soldier newly minted in Vietnam: the combat assault-helicopter crewman.
---
Share this Product
---
More from this collection