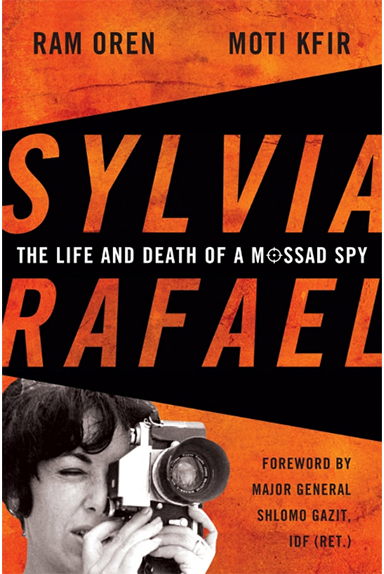 By Ram Oren and Moti Kfirlie
Sylvia Rafael: The Life and Death of a Mossad Spy (Foreign Military Studies)
Sale price
$20.00
Regular price
$40.00
Hardcover, 288 pp., 2014
"There is a lack of quiet in Sylvia that craves for action... She knows that she is special and that she possesses unusual and varied abilities." ― From the Mossad's psychological evaluation of Sylvia Rafael
When Moti Kfir, head of the Academy for Special Operations of the Mossad, first interviewed Sylvia Rafael in a coffee shop, he knew she would make a great combatant for Israel's intelligence agency. She was outgoing, resourceful, brilliant, and had a talent for bonding with others. When Kfir warned her that the mysterious job they'd met to discuss could be dangerous, she simply sat back comfortably in her chair and smiled.
Sylvia Rafael is the page-turning account of a young, dedicated agent as told by the man who trained her. Drawing on extensive research and interviews, authors Ram Oren and Moti Kfir tell the story of Rafael's rise to prominence within the Mossad and her intelligence work trying to locate Ali Hassan Salameh―the leader of Palestine's Black September organization and the mastermind behind the murder of eleven Israeli athletes at the 1972 Munich Olympic Games. Her team's misidentification of their mark would eventually lead to her arrest and imprisonment for murder and espionage.
Now available in English for the first time, Sylvia Rafael offers new insight into the Israeli-Palestinian conflict, its history, and its human cost. It is a gripping, authentic spy story about a fearless defender of the Jewish people.


---
Share this Product
---
More from this collection