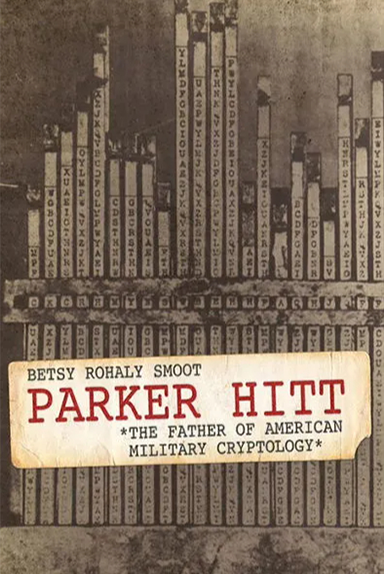 By Betsy Rohaly Smoot
Parker Hitt — The Father of American Military Cryptology (An American Warriors Series)
Sale price
$23.99
Regular price
$29.95
Hardcover, 290 pp.
Copyright 2022 by The University Press of Kentucky

An AUSA Book
"Success in dealing with unknown ciphers is measured by these four things in the order named: perseverance, careful methods of analysis, intuition, luck." So begins the first chapter of Colonel Parker Hitt's 1916 Manual for the Solution of Military Ciphers, a foundational text in the history of cryptology. An irrepressible innovator, Hitt possessed those qualities in abundance. His manual, cipher devices, and proactive mentorship of Army cryptology during World War I laid the groundwork for the modern American cryptologic system. Though he considered himself an infantryman, Hitt is best known as the "father of American military cryptology."
In 
Parker Hitt: The Father of American Military Cryptology
, Betsy Rohaly Smoot brings Hitt's legacy to life, chronicling his upbringing, multiple careers, ingenious mind, and independent spirit. In the 1910s, after a decade as an infantry officer, Hitt set his sights on aviation. Instead, he was drawn to the applied sciences, designing signal and machine-gun equipment while applying math to combat problems. Atypical for the time, Hitt championed women in the workplace. During World War I he suggested the Army employ American female telephone operators, while his wife, Genevieve Young Hitt, became the first woman to break ciphers for the United States government. His daughter, Mary Lue Hitt, carried on the family legacy as a "code girl" during World War II. Readers of Elizabeth Cobbs' 
The Hello Girls
, Liza Mundy's 
Code Girls,

 
and David Kahn's 
The Codebreakers
 will find in Parker Hitt's story an insightful profile of an American cryptologic hero and the early twentieth-century military. Drawing from a never-before-seen cache of Hitt's letters, photographs, and diaries, Smoot introduces readers to Hitt's life on the front lines, in classrooms and workshops, and at home.
---
Share this Product
---
More from this collection