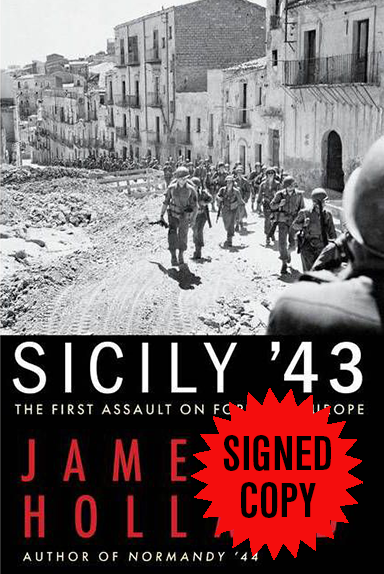 By James Holland
Sicily '43
By James Holland
Bantam Press, March 2020
Hardcover, 592 pp.

On July 10, 1943, the largest amphibious invasion ever mounted took place, larger even than the Normandy invasion eleven months later: 160,000 American, British, and Canadian troops came ashore or were parachuted onto Sicily, signaling the start of the campaign to defeat Nazi Germany on European soil. Operation HUSKY, as it was known, was enormously complex, involving dramatic battles on land, in the air, and at sea. Yet, despite its paramount importance to ultimate Allied victory, and its drama, very little has been written about the 38-day Battle for Sicily.
Based on his own battlefield studies in Sicily and on much new research, James Holland's Sicily '43 offers a vital new perspective on a major turning point in World War II and a chronicle of a multi-pronged campaign in a uniquely diverse and contained geographical location.
---
Share this Product
---
More from this collection