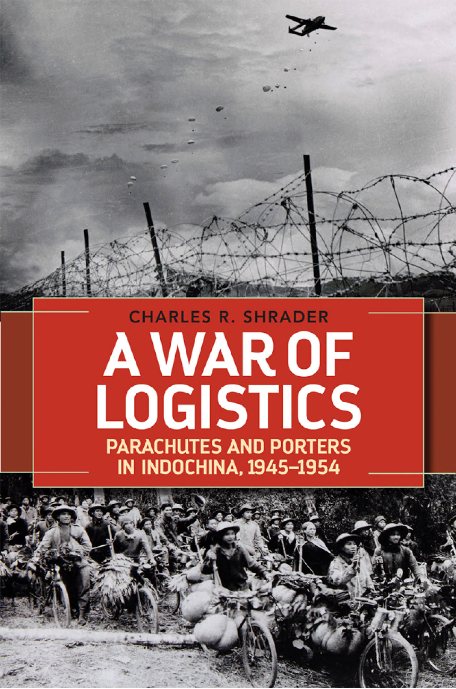 By Charles R. Shrader
A War of Logistics — Parachutes and Porters in Indochina, 1945-1954 (Foreign Military Studies)
Hardcover, 514 pp
Copyright © 2015 by The University Press of Kentucky
Proceeds from this book sale go towards the AUSA Scholarship Fund
Following the French reoccupation of Indochina at the end of World War II, the pro-Communist Vietnamese nationalists, or Viet Minh, launched a grassroots insurgency that erupted into a full-fledged war in 1949. After nearly ten years of savage combat, the western world was stunned when Viet Minh forces decisively defeated the French Union army at the battle of Dien Bien Phu in May 1954. Logistics dominated every aspect of the First Indochina War, dictating the objectives, the organization of forces, the timing and duration of the operations, and even the final outcome.
In A War of Logistics, Charles R. Shrader meticulously examines both French Union and Viet Minh logistical units during the period of active conventional warfare, as well as external support provided to the French by the United States and to the Vietnamese by China. Although the Vietnamese had few advantages over their opponents, their military leaders brilliantly employed a highly committed network of soldiers and civilians, outfitted to accommodate the challenging terrain on which they fought.
Drawing on extensive research such as declassified intelligence documents, the reports of French participants, and accounts by Viet Minh leaders, including Vo Nguyen Giap and Ho Chi Minh, A War of Logistics provides in-depth coverage of the often-ignored but critically important topic of logistics in modern military campaigns.
---
Share this Product
---
More from this collection